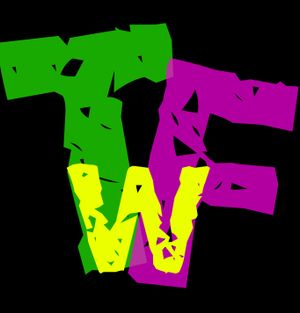 Trash Fash Warriors - extraordinary fashion gurus of the 21st century, World renound, featured in prestigious fashion magazines Vague and Hoopers Bizarre, return with their award winning single Crushing the Groove.
These high fashion high energy hero's travelled the world backwards, thus tricking the virus from ever reaching their God like bods, to support their long time friends The Dolmen, bringing them a musical exclusive like nothing you've ever heard before!
Crushing the Groove won three AMA's (Awesome Music Awards) before it was even finished, music producers around the world speaking highly of the duos musical virtuosity.
"Crushing the Groove is like heaven in a handbasket, and it's carried by the Trash Fash Warriors." - Irma Belend, Total Madeup Music
"Trash Fash Warriors are our musical saviours, fashion redeemers and will save millions with their groove crushing track, Crushing the Groove" - Hu Arskedu, Non Xistant Records
And now YOU can be redeemed with the Trash Fash Warriors single, Crushing the Groove right here! 
Get it on below by clicking the buy it now button, and feel the power of the Trash Fash Warriors!